HIGHEST 5 Star Google Review Rated Denver Chiropractor!  Thank you patients!
When you need a Chiropractor to fix you, you want someone who knows what they are doing.  Dr. Ebeling has been a Denver Chiropractor for 28 years and will figure out what's wrong using 2 methods.  First, find the underlying muscle weaknesses and imbalances because the muscles move the bones.  Second, figure out which bones got moved.
Want to learn more? Go to our NEW PATIENT SPECIAL OFFER page for a free consultation, check up and a hydro massage just for coming in.
Some cases, but not all, also require x ray to see what is happening.  Using Applied Kinesiology (AK) and  Advanced Biostructural Correction (ABC) he will get you well quicker than most other doctors.
Why Choose Dr. Ebeling as your Chiropractor Denver? Here a patient speaks out.

Video Transcription: "My name is Xavier and I'm a patient of Dr. E's. About 2 months ago I had a motorcycle accident on a Hyavorso, got ran off the road by a teenage driver. Bad sleeping problems, bad headache problems, my stomach wasn't feeling right…Dr. E's probably the best doctor I've ever seen. He came and explained, he pulled out his little diagram and explained where the pain was coming from, which once you know what you're up against, it always make it better. I recommend that everyone see a chiropractor, especially this one. Well his time might be taken, but this, he made everything better and explained it from the spine and how it works to my hips and they work and definitely to keep my wallet out of my back pocket. So this has been very good, he's very professional in the way that he does things, his touch, he does have a doctor's touch, his bed side manner is great you know what I'm saying and all around a great person. So this is somebody who can explain to you and help you feel better and educate you about it at the same time, you can't beat that, you can't beat that. And I sleep better at night, I do my best to never miss an appointment unless I'm out of town. Best thing that I ever did was to come see the Dr. E, appreciate that!"
Denver Chiropractor Robert Ebeling DC Flexion Distraction Lower Back

Video Transcription: "Hi this is Dr. Robert Ebeling and today we're going to explain how we treat herniated lumbar discs. First I want to show you this model of the spine. If you can see this, these are the discs which are in between the bones. It's a misnomer when people say they have a slipped disc because the disc can't actually slip, it's firmly attached top the bone above and below. And right over here, this is actually a representation of a herniated disc. Your disc is kind of like a jelly donut; it has a really soft inside and a tough outside and if that outside gets torn, usually from a lifting and twisting type injury, that jelly can squish out putting pressure right on that nerve root, not only causing back pain but also pain to go down into the leg. So what we do with this table is called flexion distraction. It's a really nice gentle approach to treating herniated discs. And what we do is, have the patient lay on the table and I actually take one of my hands and stabilize the bone above where the disc bulge is. Then we strap the legs on here to the table. And then do a gentle flexion distraction."
Patient Demo: "I sure need you to stretch me out, that's for sure!" So again stabilizing that bone above where the disc problem is. We'll do six times and take a little rest. And another six. That's all there is to it. Okay, come on up. How do you feel? "Good!" All right! "I need that all the time." Let's go put you on the rollers.
HIGHEST 5 Star Google Review Rated Denver Chiropractor!  (303) 377-1755 Thank you patients!
Denver Chiropractor Robert Ebeling DC, PC of A-Just-A-Ble Chiropractic Center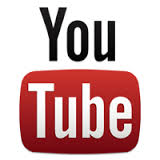 Denver Chiropractor Robert Ebeling, DC PC of A-Just-A-Ble Chiropractic Center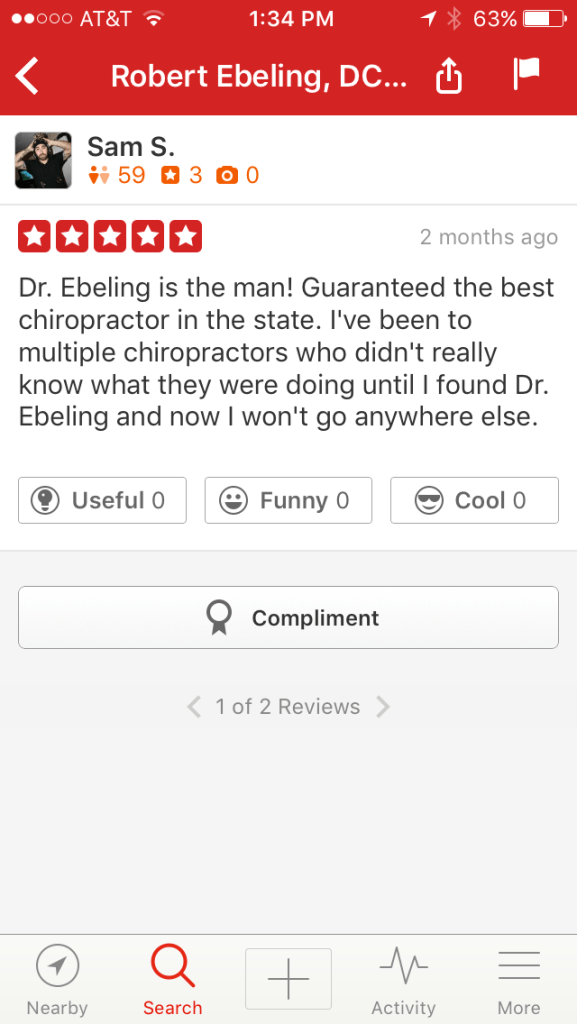 Denver Chiropractor Robert Ebeling DC, PC of
A-Just-A-Ble Chiropractic Center
1380 S Santa Fe Dr #103
Denver, CO 80223
(303) 377-1755